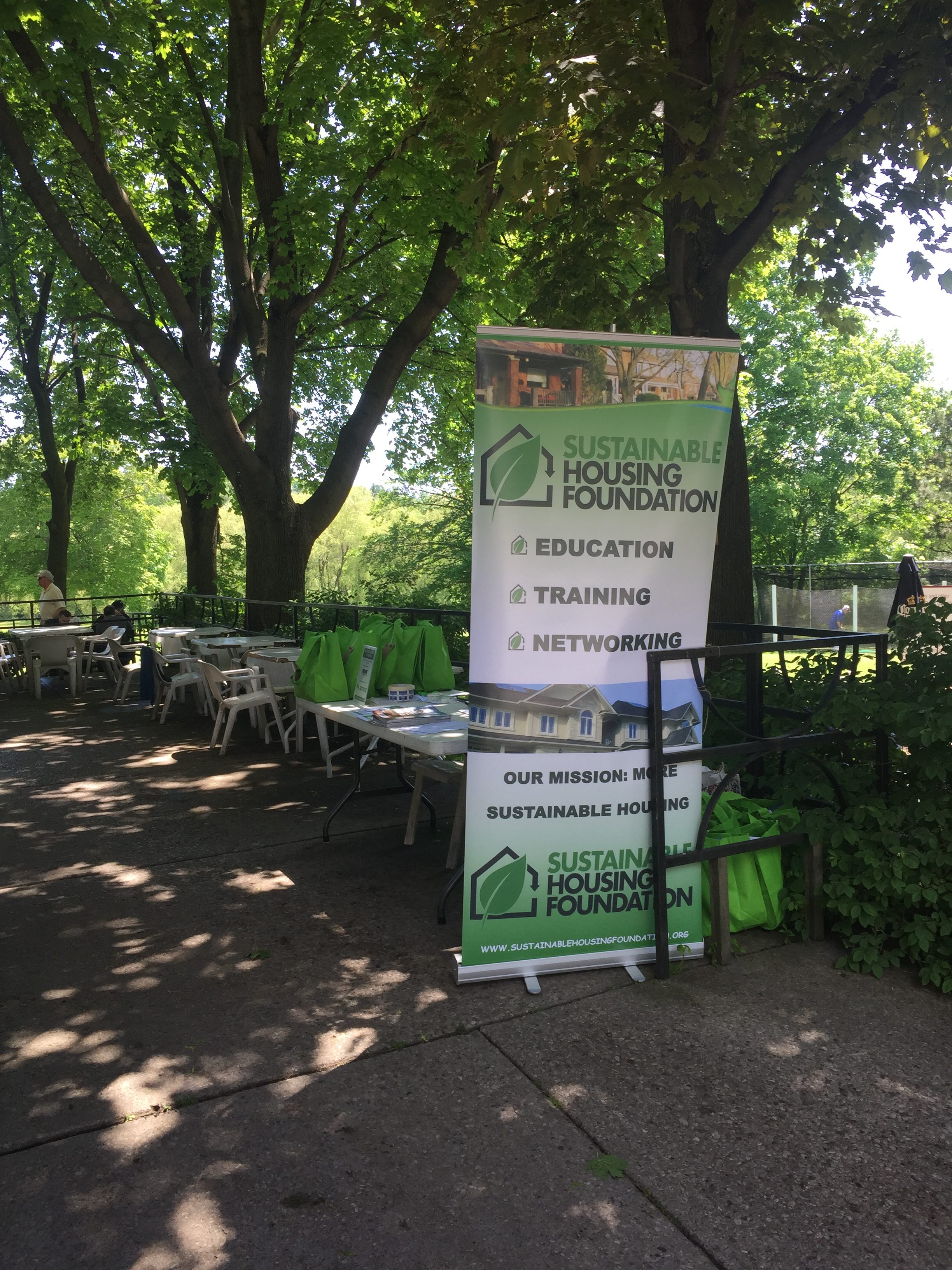 June 25, 2020
The Sustainable Housing Foundation, with careful planning, was able to hold its annual Green Builder Challenge Golf Tournament at Flemingdon Golf Course on Thursday June 25th, 2020. With great planning and assistance from the staff at the golf course we were able to host 9 teams of golfers with a boxed lunch, a drinks cart and best-ball round of nine-hole golf. By every measure the event was a terrific success and many participants enjoyed (finally) a get together with friends and colleagues at a COVID-appropriate distance.  The Awards for the golf tournament were presented virtually the next day along with the Awards for the RESNET/CRESNET Cross Border Challenge. These are the builders who have achieved the lowest HERS scores in a number of categories.
As golfer, and SHF Board member, Paul Lowes of BP Canada commented,
"the event helped bring industry friends and colleagues together after a prolonged period of isolation, to participate in the annual event. The weather was spectacular and Flemingdon Park Golf Club did an excellent job ensuring protocols were met by making modifications to the pins and catering a delicious boxed lunch for each player. It was evident that everyone felt comfortable with the safety standards implemented and happy to see each other."
The winners of this year's Tournament prizes were:
Women's Longest Drive:  Jenifer Hurd
Men's Longest Drive: Daryl Pirocchi
Closest To The Pin: Richard Lyall
Most Honest Team: Silvio Longo and team
Best Team: Frank Muto and team
Canadian Awards for the Cross Border Challenge were:
CRESNET President's Award: Heathwood Homes
Lowest HERS score production builder: Brookfield Residential
Lowest HERS score mid-production: Campanale Homes
Lowest HERS score custom builder: Tribute Homes
Enbridge Innovation Award: Geranium Homes
Browse some photos of the golf teams below.